Hi everyone!
Many of you just love our watercolour effect products. So much to choose from: Happy Watercolour stamp set, Watercolour Wonder DSP, Watercolour Wonder Designer Note Cards and our Watercolour Paper.
So, how about some techniques to make your own, using our fabulous inks? Here's a video from Stampin' Up! Charlotte will show you how to create the wonderful backgrounds that you've taken to loving recently.
Click on the photo to view the video...
If you'd like any of these products you can order them from the online store - link in the righthand sidebar. product details below.
Happy Watercolour stamp set
Wood 133188 £26.95 Clear 133191 £21.95
Watercolour Wonder Note cards and Envelopes
133362 £11.95
Watercolour Wonder DSP
132994 £9.95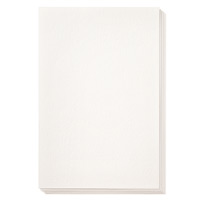 6 X 9 Watercolor Paper
122959 £4.50